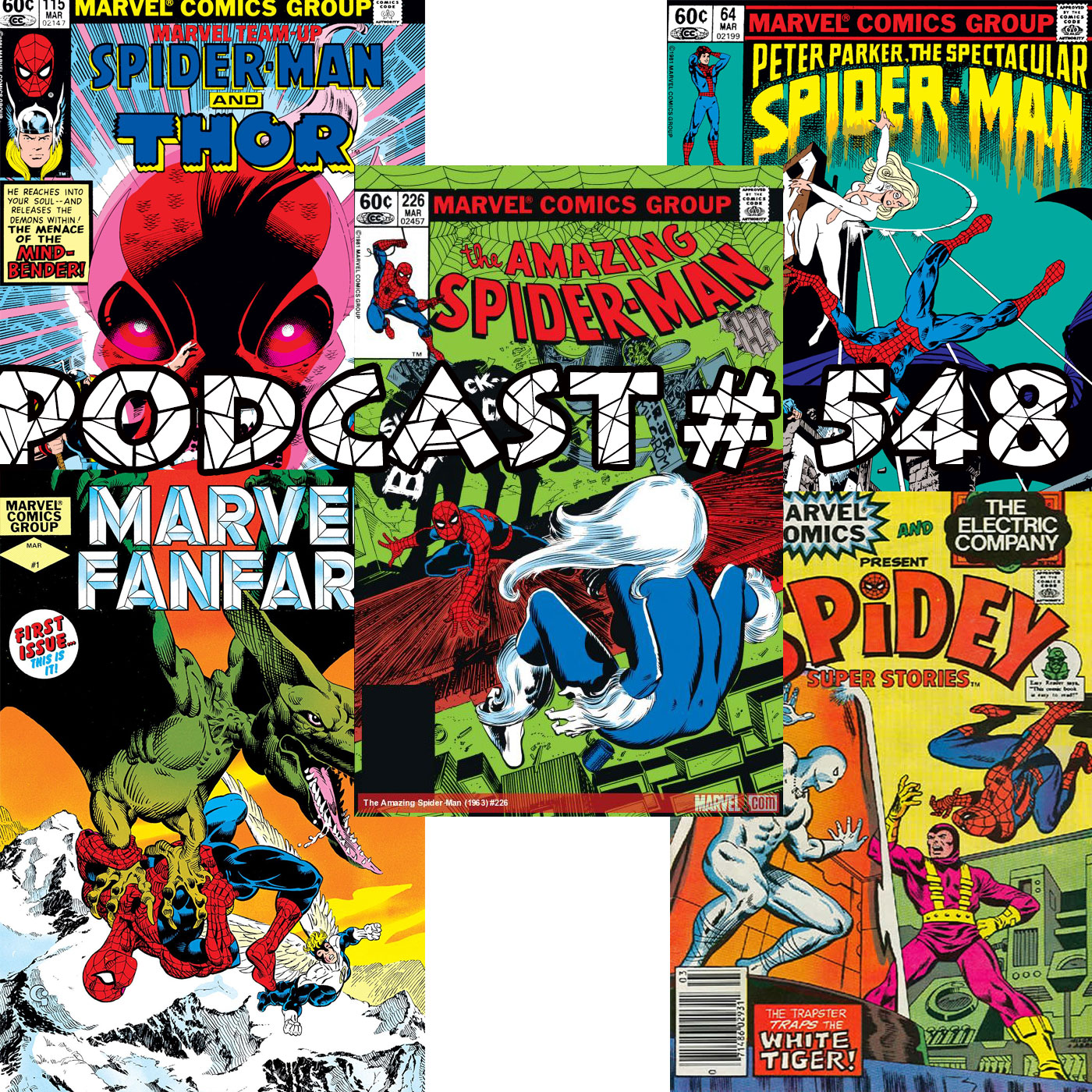 We travel back to March 1982 in this episode of Spider-History with JR. JR takes a look at the books that came out on that month. Those include:
*Amazing Spider-Man 226
*Spectacular Spider-Man #64
*Marvel Team Up # 115
*Marvel Fanfare #1
*Spidey Super Stories # 57-The last issue. 
Be sure to check out site at www.spidermancrawlspace.com
Also be sure to check out our patreon page to get some perks including exclusive podcasts if you support our site.