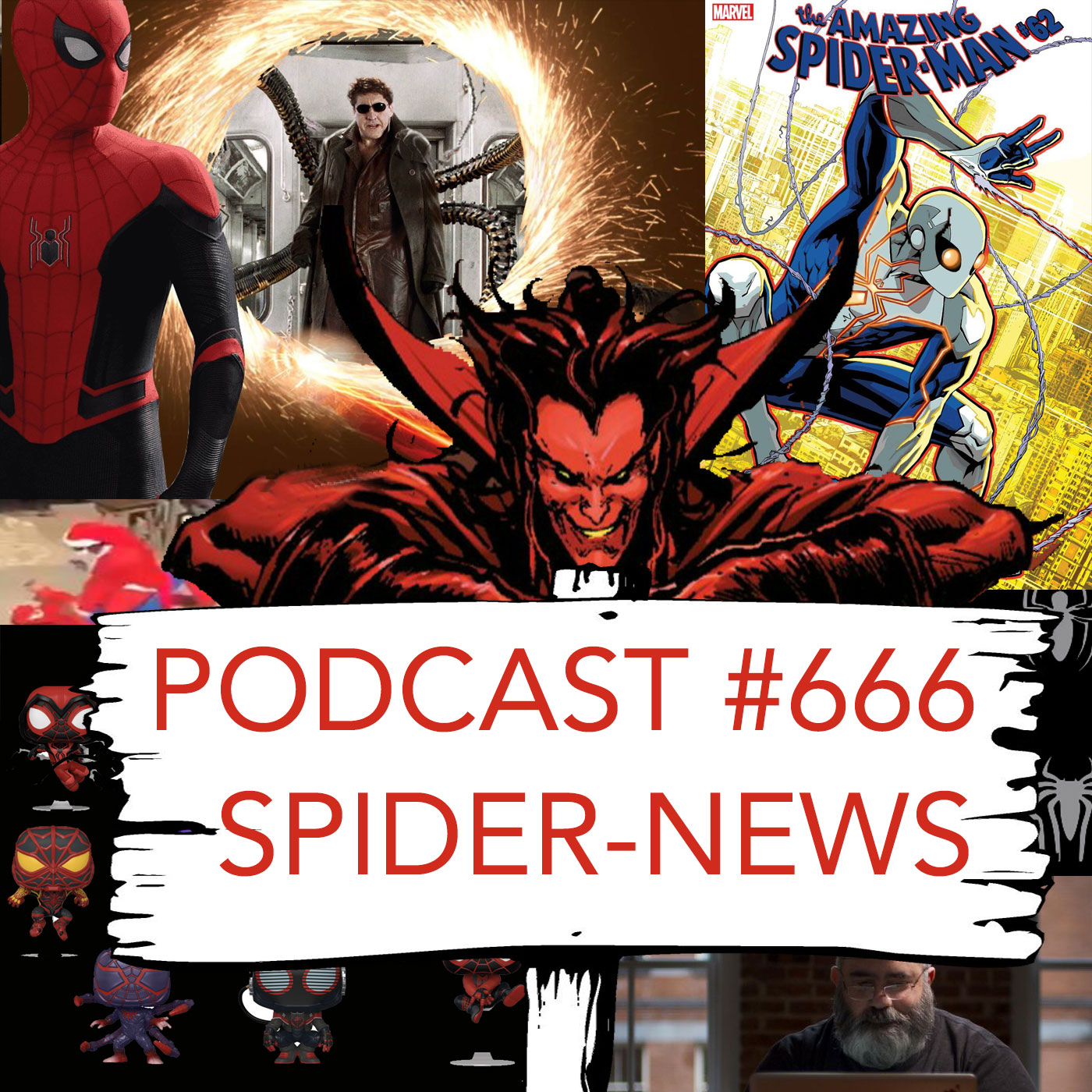 We get through out 666th episode tackling a Spider-News show. Here are the topics we tackle in this episode. 
New Spider-Man costume
Alfred Molina Confirmed to return
Tobey Maguire Spotted at Costume fitting
Zendaya Grilled with Funny Tobey Maguire and Andrew Garfield questions.
Spider-Man Director Jon Watts to direct Fantastic Four movie
Dan Slott on Disney + 616 show.
New Miles Morales Funko pops
Spider-Skin Grafts
Santa Fights Spider-Man
Jack Black Spidey goes viral
Spider-Man on a dating App?
If you would like to see the video recording of this episode, check it out here. 
Be sure to visit our main page at:
http://www.spidermancrawlspace.com
You can join our patreon page and get some very cool perks like exclusive podcasts and also help support the site. They also got this episode two weeks early.  
https://www.patreon.com/crawlspace
Be sure to follow us on social media
Facebook
https://www.facebook.com/SpiderManCrawlspace