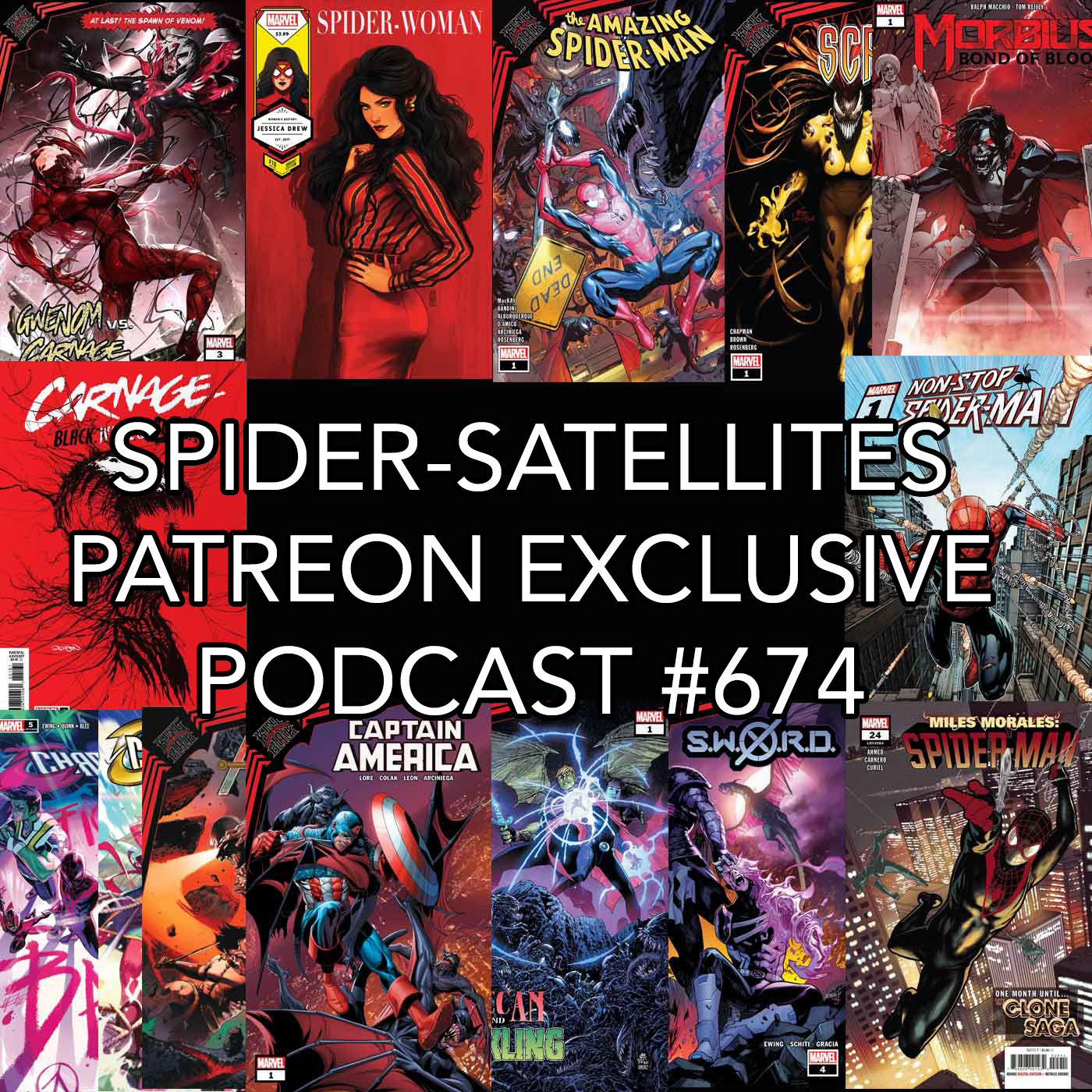 This episode is a patreon exclusive episode. You can hear the full two hour and 45 minute episode by signing up here.
https://www.patreon.com/crawlspace
In the episode you get 18 different books reviewed.  You also get Neil baking and an amazing Jarred Leto story from Kelly. I highly recommend signing up for the sensational level so you can see the visuals of this episode. Here are the books we tackle. 
Non-Stop Spider-Man #1-Kelly 
King in Black: Spider-Man #1-Javi 
Miles Morales: Spider-Man #24-Javi
Spider-Woman #10- Kelly
Iron Man #5-7-Neil
Thunderbolts #3- Tyler
Gwenom vs. Carnage #3-Javi 
King in Black: Captain America #1-Tyler 
Carnage: Black White and Blood #1 (of 4)-Tyler 
SWORD #4- Neil 
King in Black: Scream-Tyler 
King in Black: Hulkling/Wiccan #1-Tyler 
Champions #4-5- Neil 
Savage Avengers #19- Kelly 
Morbius: Bond of Blood #1-Tyler