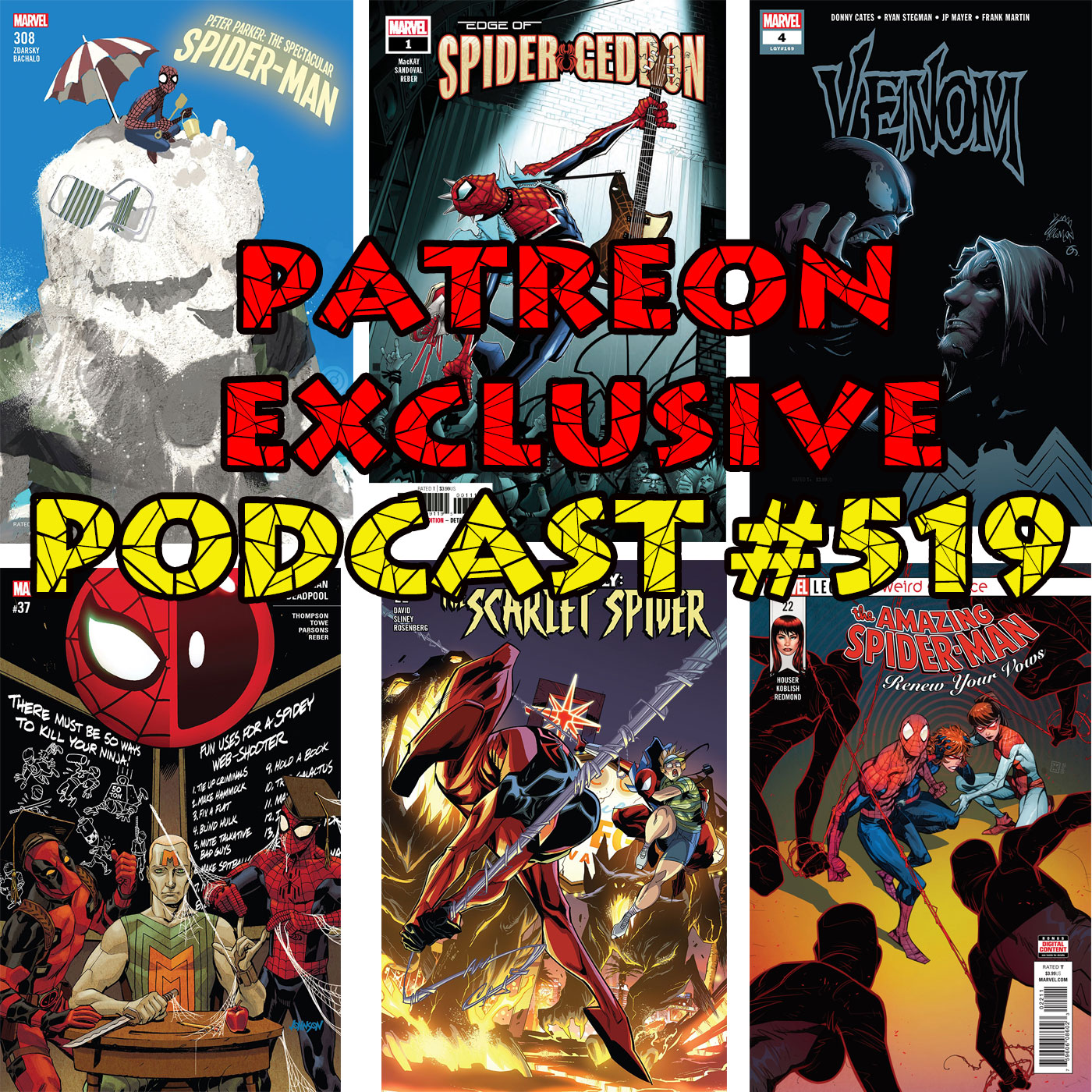 Thank you to the patreon members who support our show each and every month. They help us pay the bills for the podcast and the website hosting. In this exclusive episode we review six Spider-Satellite comics. Brad, Zach and Neil review the following books: 
Spectacular Spider-Man #308
Edge of the Spider-Geddeon #1
Venom #4
Spider-Man/ Deadpool #37
Ben Reilly: Scarlet Spider #22
Renew Your Vows #22
If you would like to become a patreon member click on this link. This podcast is available to members at the $5 and up level.