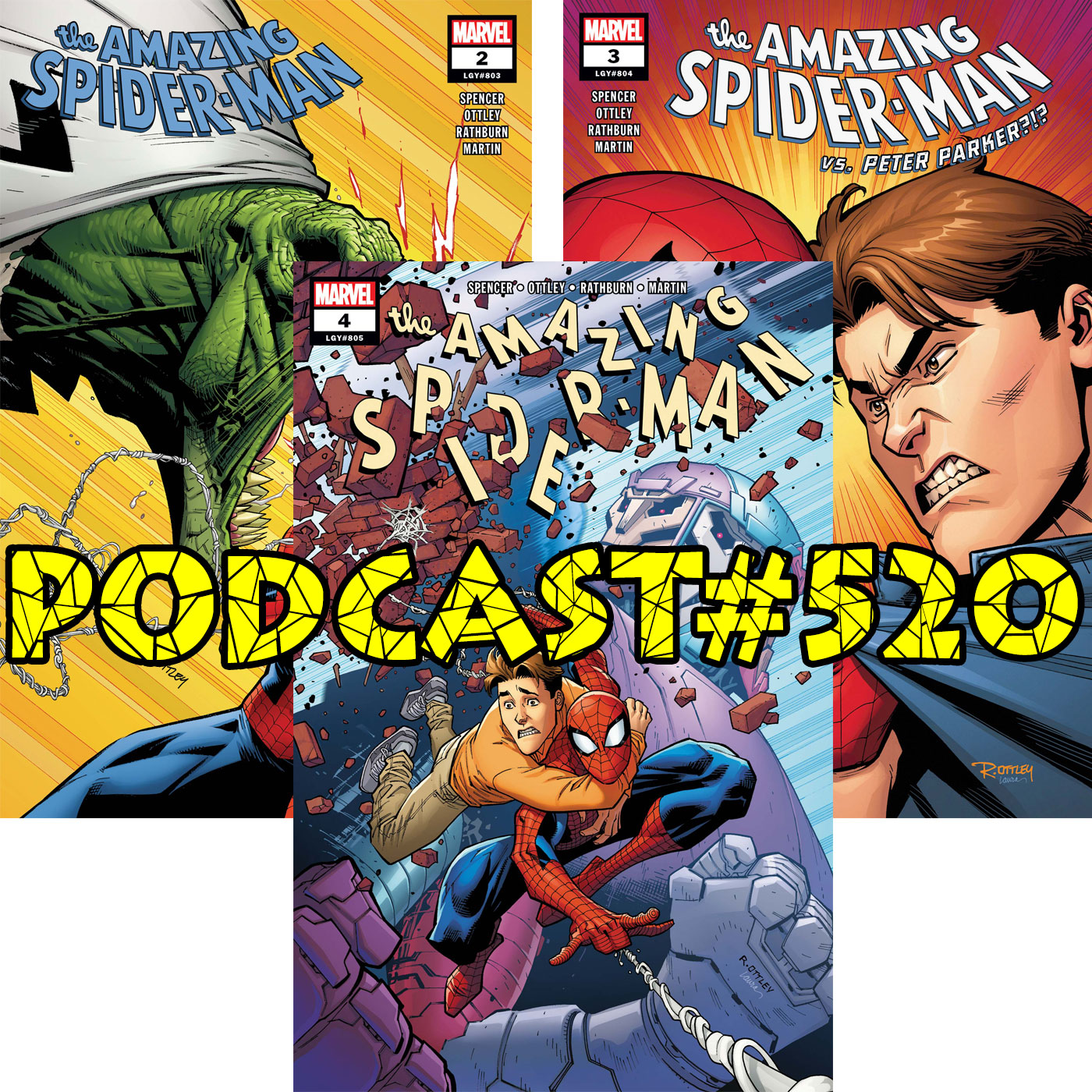 The spider-panel reviews the following books:
Amazing Spider-Man #2/803
Amazing Spider-Man #3/804
Amazing Spider-Man #4/805
The panel lists the pros, cons and gives them a grade. Also near the end of the episode Zach starts talking smack on Stegron and hillarity ensues. This episode has one of the funniest Crawlspace moments in the history of the podcast. Listen to the whole episode to hear it.