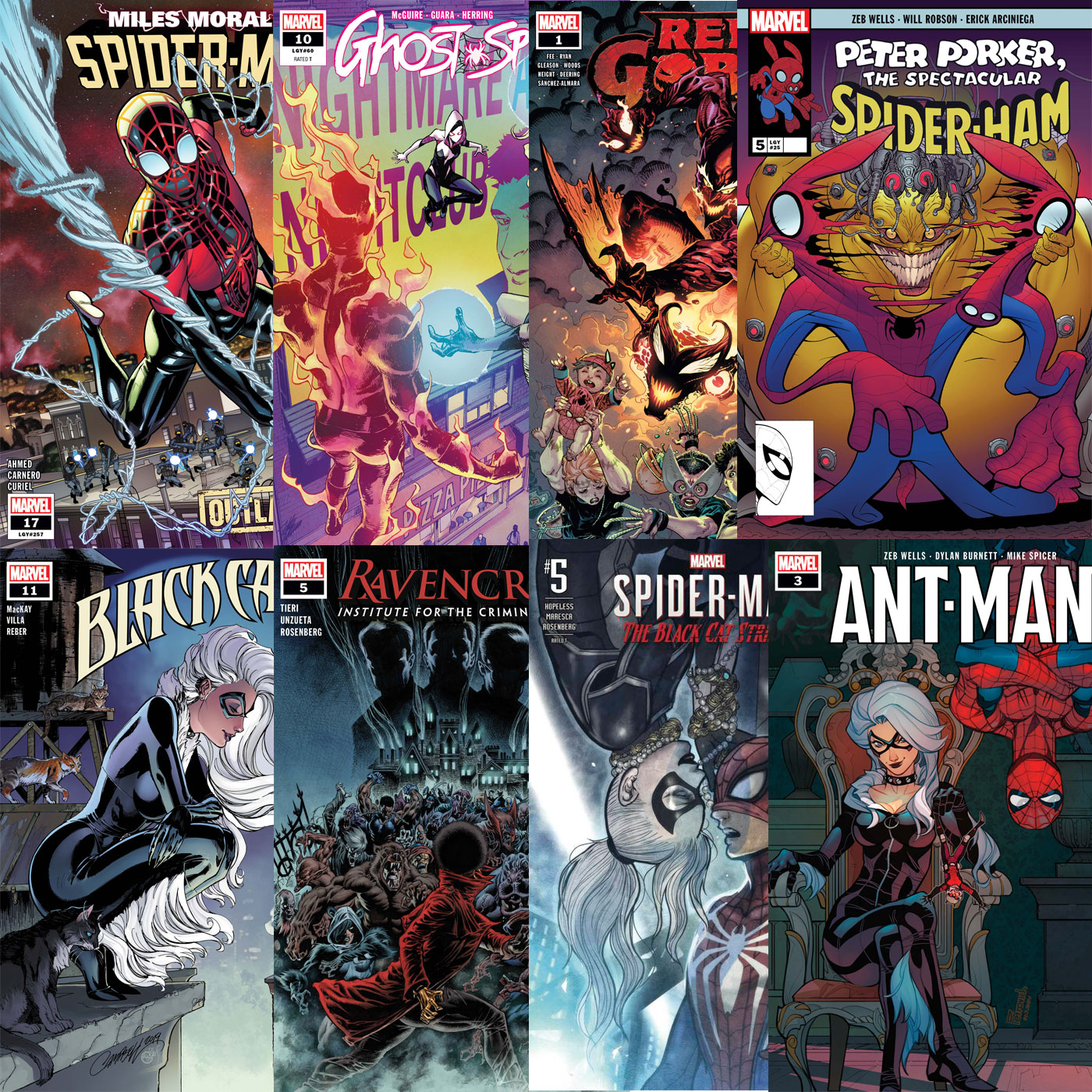 This episodes tackles eight Spider-Satellite books. It's available only to our patreon members.
https://www.patreon.com/crawlspace
It's a thank you to them for helping us pay the bills. The following books are reviewed. 
-Ant-Man #3 (Back issue, heavy Peter/Felicia involvement)
-Black Cat #11
-Miles Morales: Spider-Man #17
-Ghost Spider #10 (F to pay respects)
-Red Goblin: Red Death #1 (Back Issue)
-Gamer-Man: Black Cat #5
-Ravencroft #5
-Spider-Ham #5
Please sign up to listen to the full episode. Also thank you to the patreon members for your support.